Their goal: to nurture creativity in students studying music, art and theater–and more.
"The arts faculty really want to help all students develop their creative confidence no matter what field they go into," says Rebecca McMillen, Ph.D., chair of the Visual and Performing Arts Division and assistant professor of art. "We believe everyone has the ability to grow their creative skills and creative thinking." Becoming more creative teaches everyone to focus their effort, recover after failure and perfect their technique, she adds.
One of her goals is to establish art minors in photography ("students are asking for it," McMillen says), art therapy ("it could be nicely paired with a psychology or social work major") and creative innovation ("drawing Nurturing Creative Confidence By Doug Hoagland from art and business courses which students in any field could take"). The world needs students who pursue creative disciplines. "Studies label creativity as one of the most important skills in the workplace, and it's the one that companies need in our unpredictable world. The coronavirus pandemic has proven that," McMillen says.
Common good
Art classes challenge students to exercise their brains in new and challenging ways, says Chris Janzen, M.F.A., assistant professor of art. "The nuts and bolts of how to draw or paint still life, landscape or portraiture—that's the craft," he says. "But the real challenge of studying anything in the arts is to dig into the heart of the human experience. Making art is a means of focusing on things you don't understand and trying to empathize with other points of view."
The new Culture and Arts Center (CAC) will provide space to consider those points of view. Its gallery will allow FPU to exhibit students' work, partner with local arts organizations and host touring art shows. "As our students interact with more diverse artwork, they will be better equipped to face life once they graduate," Janzen says. "That can only help humanity deal with conflict and find common ground."
Focused instruction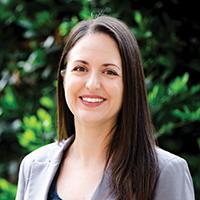 The CAC will also open possibilities for instrumentalists, says Christine Keenan, M.A., interim music program director. Fresno Pacific will be able to bring in outside artists and host high school music festivals. "That will put us on the map as a great option for studying music," she says. When in- person instruction resumes, Keenan plans to relaunch the university's Community Music School, where music education majors provide free lessons to middle and high school musicians. More generally, Keenan's vision is that music students benefit from a well-rounded liberal arts education while getting focused instruction in the music department.
Learn to recover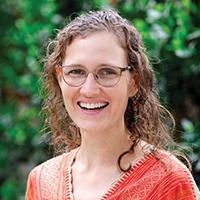 Christa Pehl Evans, Ph.D., assistant professor of music history and theory, works to help students embrace truths about performance and their roles as artists. "The best performers are willing to put themselves out there before people," she says.
Achieving high levels means taking risks, and Evans tries to help students to overcome insecurities. "Go ahead and sound bad," she tells them. "Sometimes, your performance doesn't sound good. That's part of music. You learn how to recover, and that skill is important when you're working professionally." Evans tries to impress on students another reality: "You have absolutely no idea what God's plan is for you." The best way to prepare is to ask questions because questioning means thinking. "When you learn to think, you can do anything," Evans says.
New horizons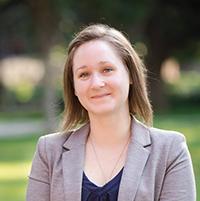 Two new arts faculty started at FPU in the fall: Brandi Martin, M.F.A, assistant professor and program director of theater, and Jeffrey S. Wilson, D.M.A., professor of music and director of choral activities.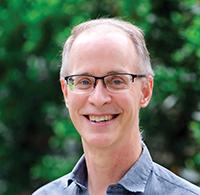 Martin has the same short- term goal as her colleagues: resume live shows when it's safe. The musical Smokey Joe's Cafe— postponed in the spring 2020 quarantine—is tentatively scheduled for spring 2021. A longer-term goal is attracting non-theater majors to theater classes. "Every workspace you go into is a place of performance," Martin says. Reading a room. Assessing chemistry between people. Learning to really listen. "These are life skills you can learn in a theater class," she says.
Wilson wants to commission composers to produce choral works for FPU to premier. "I enjoy exploring and performing great music from the past, but also think that it's important to encourage the creation of new music that reflects our current times," he says. Wilson believes in exposing choirs to the music of different cultures and unfamiliar Christian traditions. He's taken that journey himself by studying and teaching in Hungary, Mexico and Burundi. "My job is to enter into the lives of my students and know their music while I help them to expand their horizons," he says.