Academic Innovation Leader sees Online Education as Outreach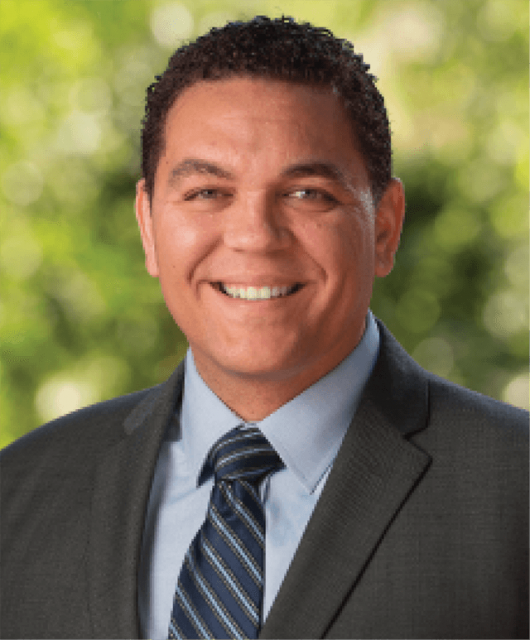 Online education is integral to spreading the message of Christ, and so is integral to FPU, according to Peter Rios, D.S.L., associate vice president for academic innovation (AI).
The Apostle Paul did not have modern technology. "Imagine what he would have accomplished," said Rios, who joined the university in July, 2017. "FPU has the privilege, and also the responsibility, to leverage technology for God's kingdom."
Visit Rios in his Jost Hall office on the main campus and his passion for online education is palpable. "I'm really excited about the opportunities and challenges we have as a Christ-centered university," he said.
Reporting directly to President Joseph Jones, Rios is responsible for FPU Online, representing all university online degree programs, the evaluation and development of new academic and technology innovation, as well as Continuing Education and the Center for Online Learning. He works with administration, staff and faculty to ensure FPU Online and other AI offerings embody the academic and faith standards of the university.
With the expertise and education to match his passion, Rios comes to FPU from the DeVoe School of Business at Indiana Wesleyan University, in Marion, IN, where he was a program director and affiliate faculty. Indiana Wesleyan's pioneering success in online and off-site higher education has made it the largest member of the Council for Christian Colleges & Universities (CCCU) by enrollment. Of its more than 14,000 students, just over 3,000 study on the main campus and more than 5,000 study at DeVoe. He is also the CEO and co-founder of Robust Innovative Organizational Solutions (RIOS), a consulting firm for businesses, organizations and religious institutions that focuses on strategic foresight, leadership development, organizational diversity and renewal.
The integration of faith, knowledge and application are as important in the online class as it is face-to-face. "It starts with the faculty," he said, "and carries through to assignments, engaged discussion boards and other activities."
FPU students are part of a faith-based family, "even if the student is in Alaska," Rios said. "You have to be intentional about creating a community."
Faculty, for example, have virtual office hours, where students can text, email, call or Skype with them. In online classes, all students are required to participate in discussions and other activities. "You can't be absent," Rios said.
Introverts and others who prefer to ponder before responding often enjoy online discussions. "The options are limitless," he says.
Learn more about FPU's online programs in:
business
education
athletic training
kinesiology
leadership
Visit us at fpu.edu/online