Classes to begin for FPU's new Bachelor of Science in Nursing program
A new nursing program at Fresno Pacific University will help close the gap between the number of nurses available and the need in the Valley and beyond.
Classes begin in August 2022 for FPU's Bachelor of Science in Nursing (BSN) first cohort of 24 students. The program received final approval by the California Board of Registered Nurses (BRN) Education and Licensing Committee in February.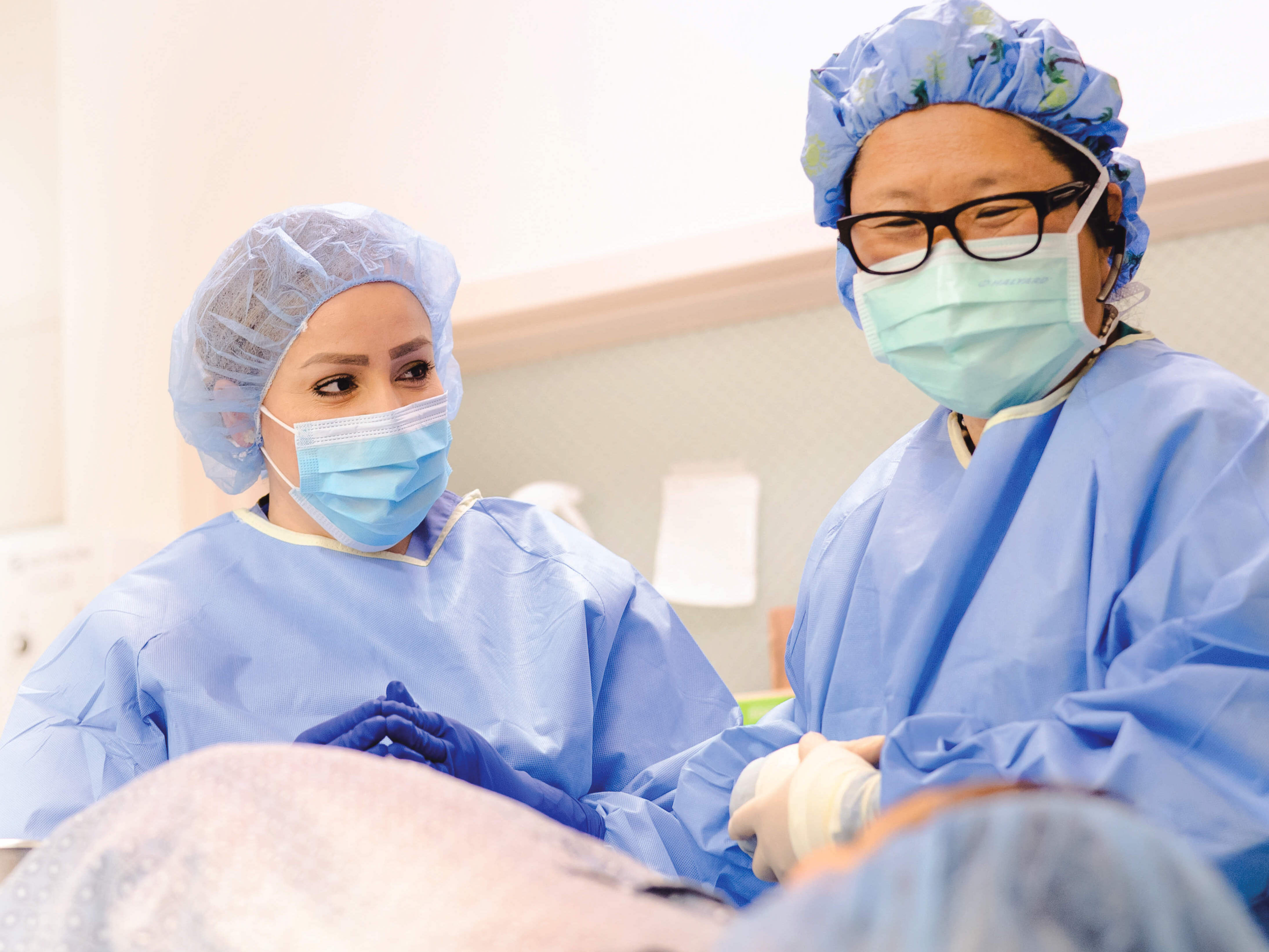 BRN approval means a program meets all professional standards to equip students
with advanced skills and training and prepare graduates for a rewarding career. With its commitment to developing leaders and integrating compassionate faith with the latest knowledge to serve the community, Fresno Pacific goes even further.
"The creation of this program at FPU has been an answer to the call and mission of the institution. The Christian education that students receive
here is transformational," said Tara Sirvent, Ph.D., dean of the School of Natural Sciences, home to all nursing education at the university.
The University of California at San Francisco states that California faces a shortage of more than 41,000 nurses that will persist until at least 2026. Further, in 2020, 26% of registered nurses ages 55-64 said they plan to leave the field in the next two years, up from 12% in 2018.
Collaboration with the region's medical and health care community has been crucial to building the new BSN program. "For decades, the nursing shortage has been critical in the Central Valley—and even more so with the onset of the pandemic," said Daniel Davis, vice president and chief nursing officer at Community Medical Centers. "Community constantly looks for ways to provide more access for local students who want to join the frontlines caring for our region's patients.
We are excited about the new opportunities that will come with the growth of Fresno Pacific University's program."
The new BSN offers two study options:
The new program creates a pathway for students to enroll at FPU without prior experience in the profession and who may be right out of high school.
The university's pre-existing RN-to-BSN offers a pathway for registered nurses seeking further education and career opportunities.
Leading the program is Mary Wickman, Ph.D., who brings over 40 years' experience to her position as interim director. A retired captain in the U.S. Naval Reserves with a background in maternal-child nursing and nursing education/ research, she has also been a staff nurse and nursing coordinator/manager at hospitals around the country and held administrative roles at Santa Ana College; Mount St. Mary's College; California State University, Fullerton; and Vanguard University.
The university plans to hire four additional faculty members to fill out the existing instructional staff.
Many have supported the BSN program over the last five years, including: Karen Cianci, Ph.D., former dean, School of Natural Resources; Alan Thompson, Ph.D., associate professor of biology; Rox Ann Sparks, DNP, retiring program director and chair of the nursing department; Don Diboll, Ph.D., associate professor of kinesiology; Sandra Isaak, MSN, associate professor of nursing; Magdalena Ruiz, DNP, assistant professor of nursing; and Stacy Wise, DNP, former chair of the nursing department.
The new BSN program builds on FPU's RN-BSN program for registered nurses and Master of Science in Nursing with a Family Nurse Practitioner emphasis.