A Diamond in the Rough: Culture and Arts Center to be FPU's Crown Jewel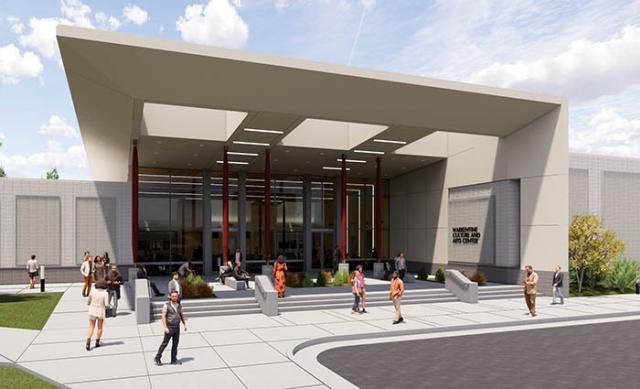 It may look like dirt to the average passerby, but to Bethany Rader (MA '11), the site along Butler Avenue between Chestnut and Winery avenues looks like a dream come true.
This will be the home of the Warkentine Culture and Arts Center (CAC). The building has long been a dream of performers, alumni, faculty and students. Now, thanks to the generosity of the donors, construction is well underway. While it's not much to look at just yet, says Don Griffith,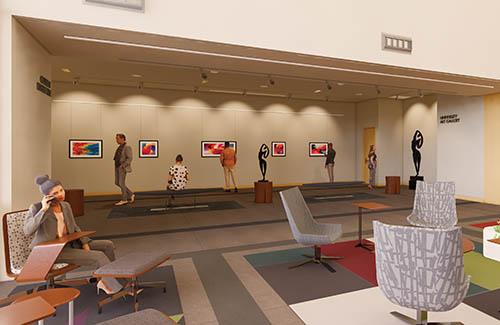 vice president for advancement, progress is clipping along with the securing of permits and the rerouting of power lines.
Rader, director of the Tulare County Office of Education Theatre Program, directed several shows for Fresno Pacific as an adjunct instructor, and she knows first-hand the power of a performance space. "There is a special sense of pride and ownership that happens when you can perform a play, or song or musical piece that you have worked so hard on, in your own space," she says. "Having a space to gather for any performer is a very special thing."
Likewise, for the building's project manager, Joe Bogart of Quiring General LLC, the expansive lot is a diamond in the rough. Bogart sees the CAC as a crown jewel for the university and community. This project has special meaning for
Bogart given his "family ties to the legacy of FPU." Bogart's sister, Andrea Cole (BA '03) participated in the theater arts program. "What a treat it is to carry on the family investment in FPU and their community outreach," he says. "Most rewarding of all for me is to join with FPU and their generous donors who believe in the ministry of the arts. God created in us voices, instrumental talent and other expressive means to display our response to the tugging of the Spirit in our hearts."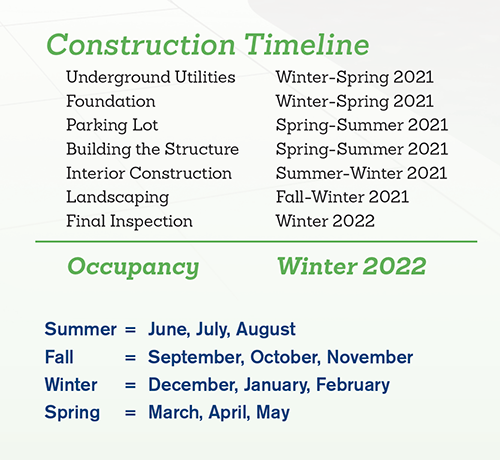 Throughout construction, Griffith says there will be continued opportunities for community investment and participation through donations to purchase equipment and furnishings, as well as audience seating. For more information about progress and opportunities for investment.