DJ Criner is a Pastor with a Communitywide Impact
DJ Criner started his college education at a large state university where he felt invisible. When he joined FPU's Bachelor's Degree Completion Program he experienced something different.
"Coming to Fresno Pacific helped me understand the difference between a larger lecture hall where you're just a number, compared to being at Fresno Pacific where you're actually a person and you have a name," says Criner. That experience at FPU's North Fresno Campus was exactly what Criner needed even before he knew he needed it.
In Criner's second semester he became senior pastor at St. Rest Baptist Church in Southwest Fresno. "Fresno Pacific was setting me up for what was to come," he says. While he had always felt equipped to preach the Gospel, at FPU he learned about other aspects of ministry, and is currently working toward an M. Div. at Fresno Pacific Biblical Seminary.
"The church is a business Monday through Friday. It's a worship center on Sundays. In order to have a church that thrives, you have to pay the bills," he says. At FPU he learned financial literacy, how to have healthy disagreements and to develop effective leadership staff.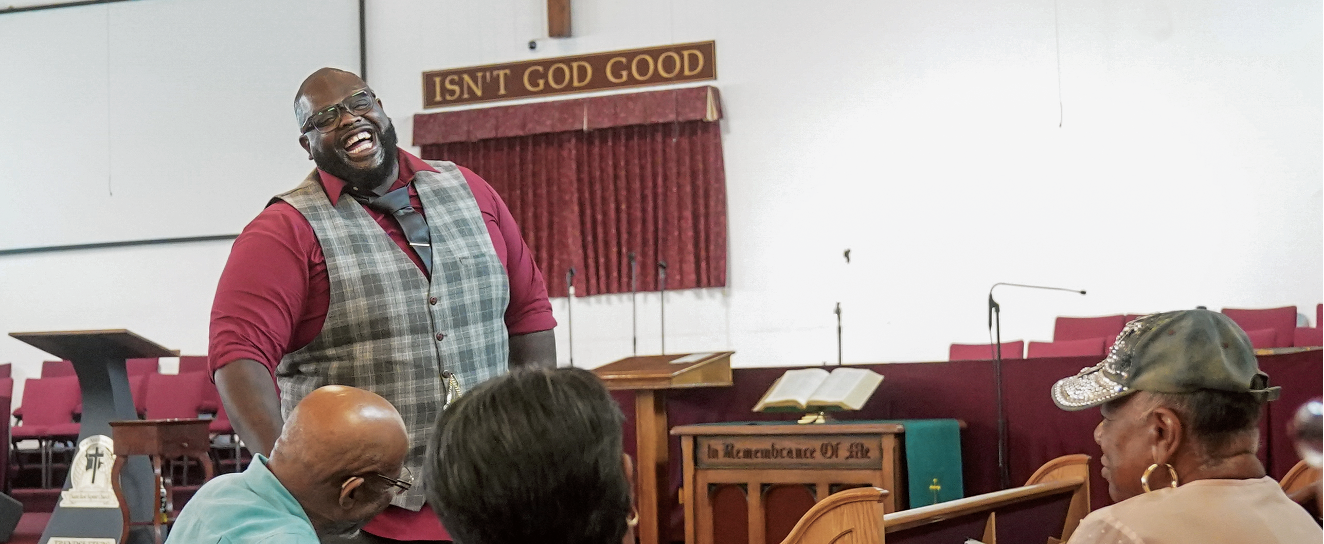 Criner's degree increased his impact on his neighborhood by being on task forces, commissions and boards that have improved that community. "Fresno Pacific taught me the importance of economic development," he says.
The 93706 ZIP code is no longer called a "food desert" because Criner's involvement contributed to the creation of a food distribution center. "At this location we give quality food and teach people how to cook that food so they have a longer andhealthier life," he says. "We've seen economic growth and economic development. We have a partnership with our mayor to build a Starbucks in Southwest Fresno as wellas the first bank (a creditunion) in the 93706 ZIP code. We're hoping to build another grocery store."
While Criner has seen positive changes already, it hasn't been enough. He and pastor Brad Bell of The Well Community Church developed an interracial pastor's cluster emphasizing cultural ministry. "This was not pulpit swaps, which is getting a person of opposite race to preach in the pulpit," Criner says "The goal was to establish effective relationships with one another. To get to know one another. To set up family events and family get-togethers." He says the most impactful part has been doing church events and get-togethers with other congregations of different ethnicities.
Fresno Pacific was setting me up for what was to come.
DJ Criner
Criner's impact extends beyond his church and neighborhood. He's also had an impact on the place that so greatly shaped his life: Fresno Pacific University's North Fresno Campus. He is a frequent motivational speaker for in-person student orientations at North Fresno, where he talks about how God used specific FPU staff to keep him motivated and engaged while a student. Denise Baronian, former executive director of regional enrollment, says, "DJ literally brings life into the room the second he walks in. His smile is contagious, and he has a dynamic personality, a deep love for people and a passion for God."
That same love for people and passion for God has led him to pastor a healthy church, to minister to the community of Southwest Fresno and beyond and to give back to the FPU community.