The Goodness of Grief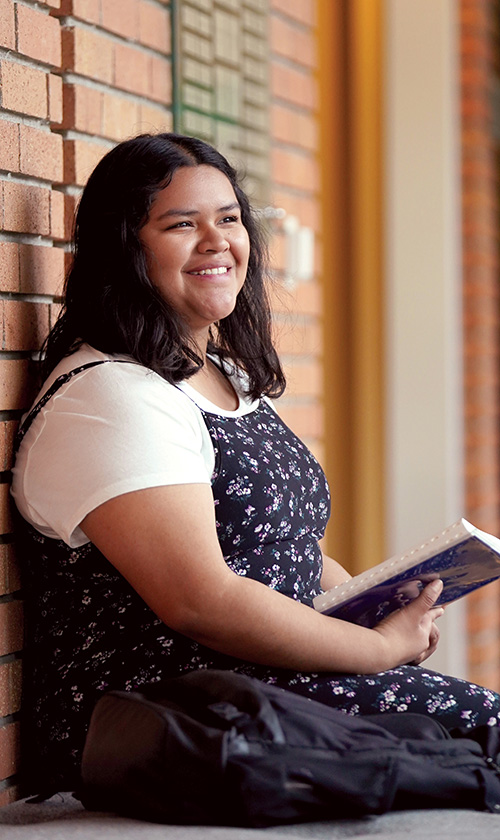 CHABELLI PEREZ (BA '24)
"I came to FPU as a grieving student," says Chabelli Perez. When she started attending FPU in 2021 her grandmother had just lost her fight with cancer and her uncle had died suddenly too.
But when Chabelli arrived at FPU she encountered more grief. Due to impaired drivers, she lost three of her friends in car accidents. Despite the heartache, people were there for her when she needed help. "There was always someone to check on me. I got a lot of help. People helped me to come out of that situation," she says.
While Chabelli came to FPU for an education, she found much more. She met people who helped her emerge from her grief, not sink further into it—people like Taylor Starks, assistant director of spiritual formation, and Brian Davis, campus chaplin. "They were always there every step of the way," says Chabelli.
Faith exploration was another step in the grieving process. "At FPU I was able to explore my own faith not based on parents or tradition," she says. For Chabelli, that was in her Jesus in the Christian Community class. "That class forced me to discover what Jesus really means to me and what do I need to do to be closer to God," she says. That led to her becoming a student chaplain, a worship leader in the "Delight" all-women Bible study group and getting involved in a Fresno church.
Despite her grief and heartache, Chabelli is continuing her studies and plans to graduate in 2024 with a Bachelor of Arts in Business Administration with a management emphasis. Many students faced with the heartaches and pains she has had to endure would have given up school or taken a break, but not Chabelli. She continues on. Her desire is to work in human resources where she can be there for people, helping them just as she has been helped many times at FPU.