The Impact of Fresno Pacific
"We're small but mighty!" were a young alumna's inspiring words during a community event. Having graduated from FPU nearly a decade ago, she now serves as a project manager in a local nonprofit organization. Her enthusiasm was contagious as she described the numerous alumni passionately making a difference in Fresno and beyond.
One of the main things that drew me and Beth to Fresno was witnessing the work being done through Randy White, Ed.D., Carlos Huerta and the team at the Center for Community Transformation (CCT). My first lunch in Fresno took place on the hood of Randy's car in the Al's Ricos Tacos parking lot, following a morning of touring the city and meeting incredible alumni and friends transforming communities through business, ministry, education, government and nonprofits.
Our alumni are indeed rising to the challenges in their communities…
André Stephens, Ph.D.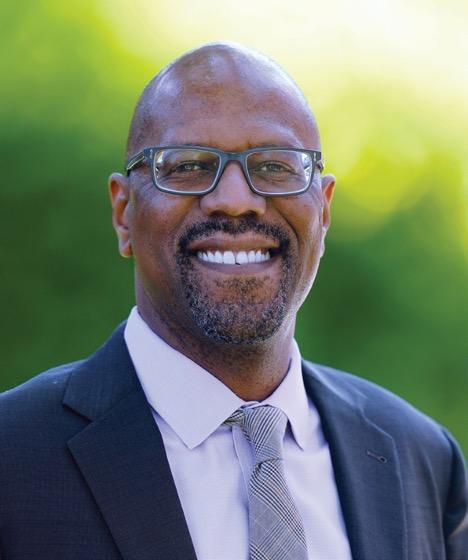 Our alumni are rising to the challenges in their communities both local and distant; tackling both immediate and long-standing issues. When winter rainstorms caused devastating flooding in Planada, our Merced Campus quickly supported families through substantial donations. This example is just one of many, reflecting the dedication of FPU alumni, donors and friends.
In this issue, we proudly showcase stories of community impact, especially through our regional campuses and the Office of Continuing Education. Our vision is to see every student not just thrive individually, but also transform families, communities and nations. They are modern-day "repairers of the breach," as prophesized by Isaiah centuries ago.
Higher education serves as not only an "individual good," but as a powerful force for the betterment of society. As graduates experience personal transformation, their changed lives ripple outwards, to neighborhoods, workplaces, churches and cities. May we be encouraged and echo the Psalmist, "This is the Lord's doing, and it is marvelous in our sight."