Making Something You Love a Career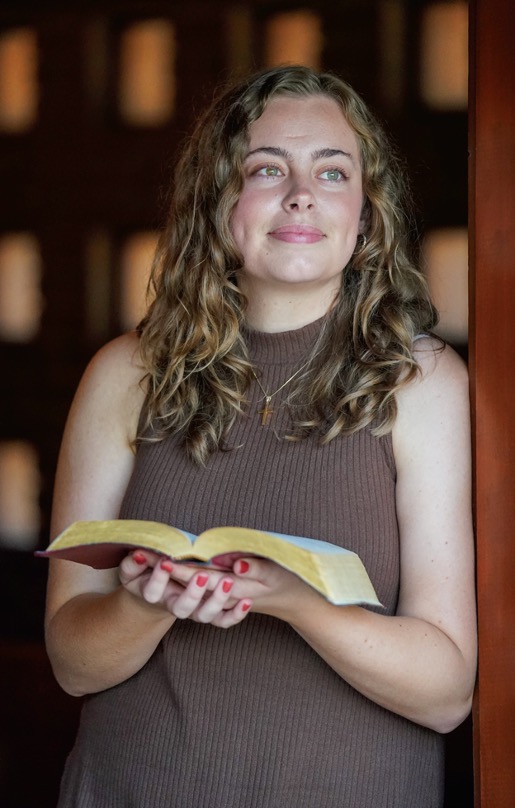 Nikki McArron never considered ministry as a career until attending FPU. "I originally thought I was going to do school psychology, and I needed to get a bachelor's in something so I could get a master's in school psychology," she says.
Her passion for ministry started at age 16 when Nikki went on her first mission trip to Costa Rica and recalls, "I absolutely loved it." She now ministers to sophomore girl high school students at Reedley Mennonite Brethren Church and works one day a week at Multiply, the missions arm of the U.S. Mennonite Brethren Church.
A double major in Christian ministry and intercultural and religious studies, Nikki is part of FPU's new Bridge to Ministry Pathway, which allows her to learn in the classroom and grow as a congregational leader at the local church level.
"It accelerates the process, saving the student money and getting them to ministry quickly, without sacrificing the rigors of the degree process," says program director Quentin Kinnision, Ph.D.
Several FPU classes have helped Nikki immediately. "Whatever I learned I got to see if
it works," she says. Nikki realized she could make a difference in ministry not just globally but also locally in her church. She says she's learning how to listen to people in their unique situations, she's learning not to always have the answers, and she's growing in her walk with Jesus through new spiritual disciplines.
Nikki's already doing now what she wants to do long-term: ministry. But says, "I'm learning to be content doing what the Lord wants me to do right now."