New Casa Pacifica Dedicated to God's Work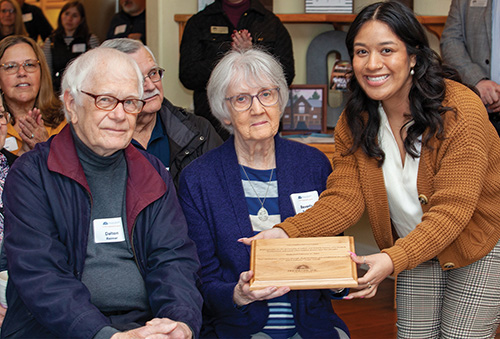 When Mandie Wall, director for residence life and housing, put the finishing touches on interior updates to Casa Pacifica, Fresno Pacific University's Shaver Lake cabin, in June 2020, the last thing she expected was a massive wildfire to destroy it that same summer. Having spent weeks refurbishing and redecorating and years taking thousands of students to the cabin, she was crestfallen.
"I grieved the memories," she said, "the efforts that we had poured into the atmosphere, and my heart was broken that we wouldn't have a space to create more memories," she said.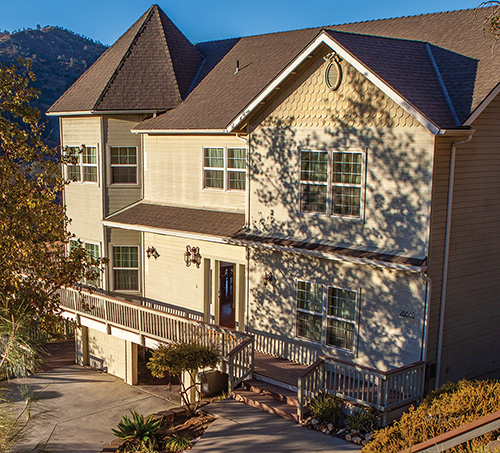 Wall was not alone in her feelings and on February 11, 2023, a new Casa Pacifica was dedicated. "The original Casa was the product of many people," said Dalton Reimer, Ph.D., emeritus communication faculty, during the dedication. Reimer was instrumental in the acquisition and construction of the original cabin more than 35 years ago. "This place here is a testimony that it takes more than a fire for a vision to die."
The new Casa Pacifica is a furnished three-story, 3,768-square-foot house in Millerton that accommodates 25 people in four bedrooms, four bathrooms, dining and meeting spaces, swimming pool and spa. Lake access is nearby at South Finegold Picnic Area. Like its predecessor, Casa is available for student groups, departments, employees and others.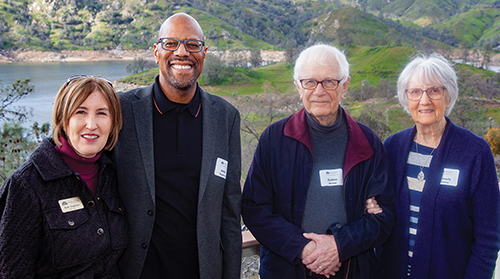 The $775,000 purchase was funded by the insurance payout and land sale of the previous cabin with enough remaining for repairs, improvements, furnishings and to seed an endowment. The one-acre fenced property boasts sweeping views of Millerton Lake and access to numerous trails.
During the dedication, students, alumni, faculty and administrators shared memories of the original Casa Pacifica and excitement for the new one. All emphasized the importance of retreat.
"Students of great faith, of no faith and those questioning their faith will meet God here," said President André Stephens.