A Passion to Help
A seven-day camp turned into a lifetime passion when a friend from her congregation, Sequoia Church in Fresno, asked Nikki Campos if she'd consider volunteering for Young Life's "Capernaum" ministry at Lost Canyon Camp.
At that time Nikki was a junior in high school planning to attend Cal Poly and become an architect. But a week at Lost Canyon changed her direction. Seven days as the "buddy" and best friend of a girl with cerebral palsy showed Nikki she wanted to help people with disabilities. Not only did the girl teach Nikki how she could help someone with a disability, she taught Nikki she enjoyed it. "The girl was in a wheelchair. She could not feed herself, clothe herself or anything like that," Nikki says.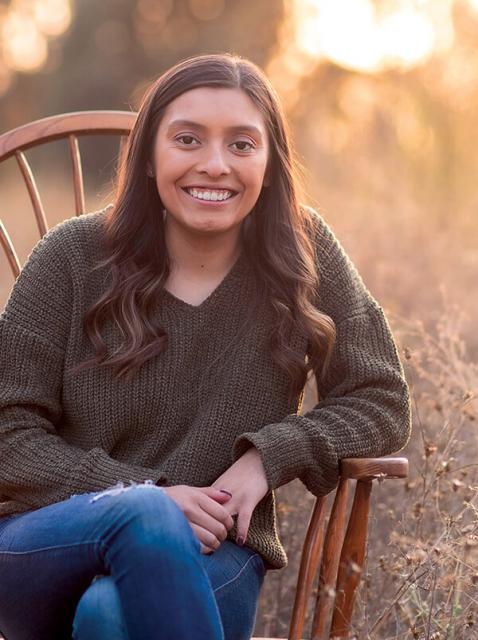 Changing career goals meant Nikki had to find another plan for school. She did some research and applied at schools that would serve her new passion. "I was up to four or five colleges," she says. "I relied on Jeremiah 29:11 to help me which says, 'For I know the plans that I have for you, plans for welfare and not for calamity to give you a future and a hope'" (NASB).
And God provided direction. First, through Brian Davis, a member of her church and campus chaplain at FPU, who told her about degrees at the university that would prepare her for a career helping people with disabilities. She also visited the main campus. "The environment, the people and the community leaders were my kind of life as a Christian. That is what I wanted to be surrounded with while going to college," she says.
Now Nikki's a junior at FPU pursuing a degree in kinesiology with an emphasis in pre-occupational therapy. She also plays the piano as a music minor and this year will serve as editor-in-chief of The Syrinx student newspaper. When asked how she would like to look back on her life 20 years from now, Nikki said, "I just want to love people with disabilities and want others to see them as just another individual."