Scholarship Honors the Life of Billie Jean Wiebe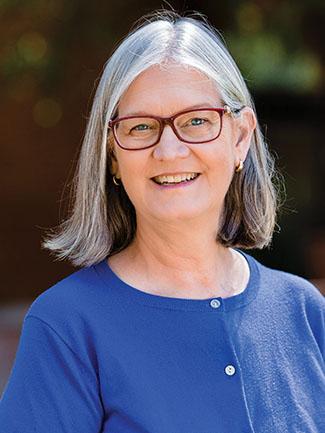 The Fresno Pacific University community gathered virtually January 21, 2021, for a service celebrating Billie Jean Wiebe, Ph.D., associate professor of communication and English and director of the communication program.
She died Wednesday, December 23, 2020, at her home in Clovis. The service, which included memories, music and poetry, can be seen at fpu.edu/341-Memorial
To honor her legacy, the university created the Billie Jean Wiebe Memorial Scholarship to assist qualified students working toward a B.A. in either communication or English. Donations can be made online at fpu.edu/341-Donate or by check to University Advancement, Fresno Pacific University, 1717 S. Chestnut Avenue, Fresno, CA 93702-4709.
Born Billie Jean Utting in Hillsboro, KS, December 27, 1951, she graduated from Fresno Pacific College in 1974 and married Richard Wiebe (BA '74) that same year. Richard, who taught philosophy at FPU for many years, survives, along with Billie Jean's siblings Stan Utting (Kathy) and Mary Booker.
Billie Jean earned an M.A. from Northwestern University and a Ph.D. from Claremont Graduate University. She returned to FPU in 1992 after teaching at Immanuel High School, Reedley, and was a favorite among students and a respected voice among the faculty.