Sunbirds Hungry to Compete and Achieve in 2021-22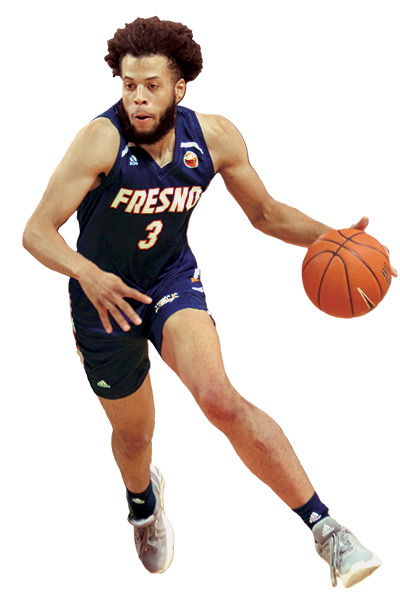 After a 2020-21 season that involved, at one point, not being able to pass the ball to her own teammates at practice, senior women's volleyball player Chantel Montayre looks forward to things collegiate athletes often take for granted: "It will be the first season my family will be able to come to Fresno from Hawaii and watch me play a home game," she says. "We're excited to be able to play every team in the PacWest and travel more."
Last year those experiences were a casualty of COVID-19. While the athletics department made accommodations that allowed student-athletes opportunities to practice and compete, Sunbirds By Katie Fries began the 2021-22 season eager to return to normal.
The university is following Centers for Disease Control (CDC) and NCAA guidelines. Most student-athletes and staff are vaccinated and plans are for fans in the stands.
Creative solutions, such as competing against fewer schools and live-streaming competitions for fans, allowed FPU student-athletes to play even when other universities across the country paused competition. "I trust the NCAA and CDC and our school and things they have put in place to keep us safe," says men's basketball player A.J. Kirby. "Last season the school did a good job of incorporating safety and including that as our main priority."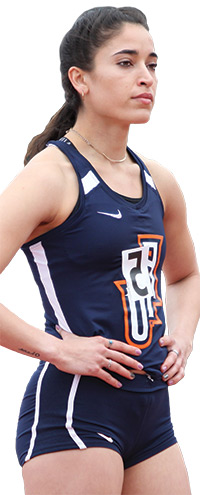 Despite the challenges of the "COVID season," head track and cross country coach Ray Winter (BA '98) says the athletes' accomplishments should not be overlooked. "Athletes were out there grinding every day, suffering in a very disciplined manner. They were doing that with no guarantee," he says.
And yet, "records were broken and that wouldn't have happened if the school wasn't responsive to finding solutions," Winter adds.
Senior track and field athlete Danae Manibog agrees last year was difficult. Not knowing if or when they would have a season, spending so much time online for classes and team meetings and seeing reduced rosters due to some opting out was "probably the hardest mental struggle I've had to deal with since being an athlete," she says.
Yet the experience made her stronger. "Knowing I'm giving it my all, that's a big part of it for me and why I wear the emblem of the Sunbird on my chest," Manibog says. "Knowing some of those obstacles won't be there is going to make for a refreshing season, but I'm also coming back hungrier."
While the university is confident in its plans for 2021-22, much depends on how the virus continues to move. "There is a need to refresh the screen every day and see what the latest is," says Winter. "We are still being malleable; attuned to safety first and being creative in finding ways to make it happen."