tiny seeds, BOUNTIFUL HARVEST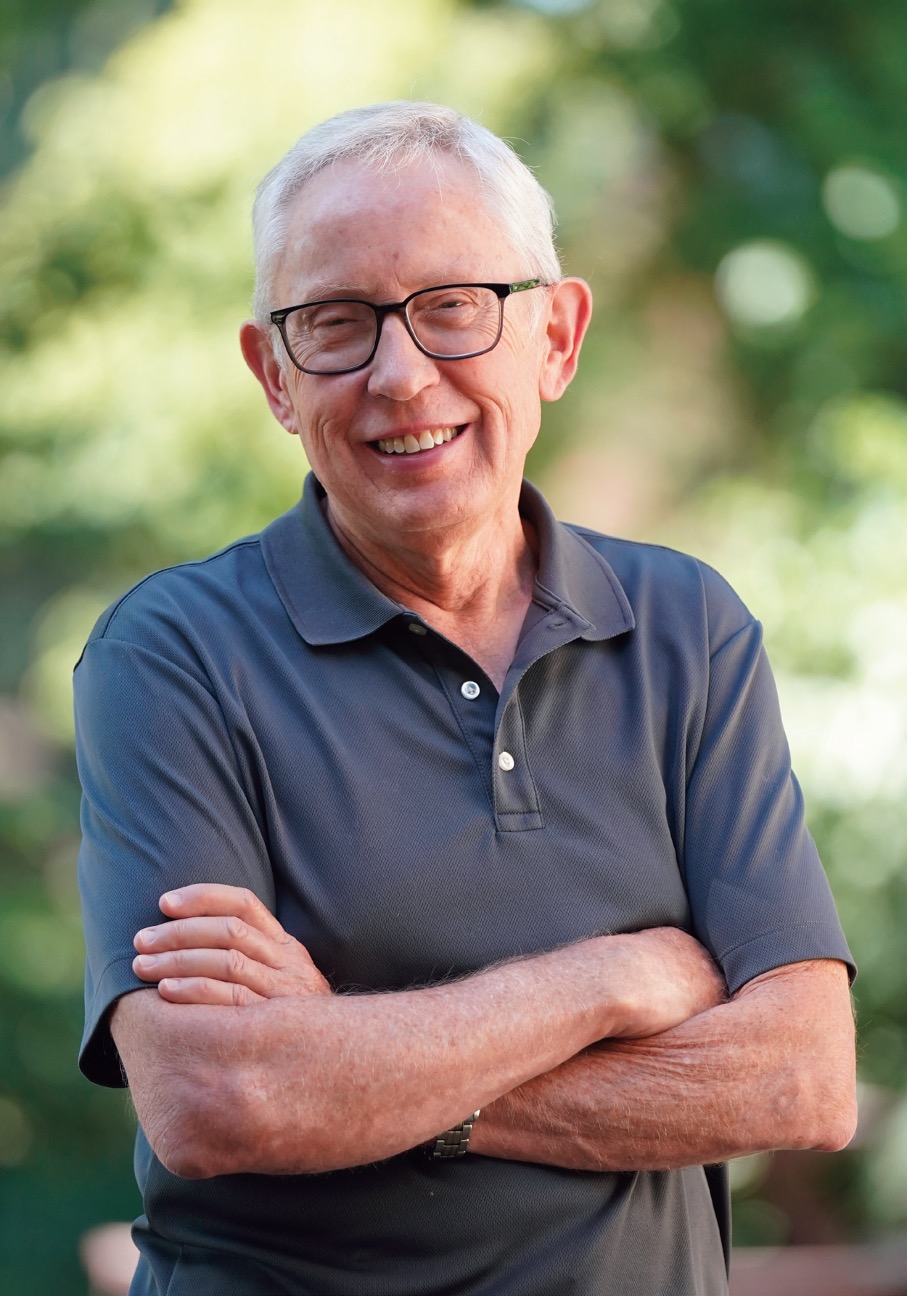 When Dennis Falk (BA '75), D.D.S., thinks about what his passion to give back has yielded, he thinks of the parable of the mustard seed. Tiny seeds, one planted in Fresno in a young student from Canada, and another in a young Guatemalan woman years later, that have borne kingdom fruit.
Falk grew up Mennonite in central Canada and wanted to attend college, maybe see the world. Fresno Pacific was ideal—located in sunny California, far away but not too far, and affiliated with the Mennonite Brethren.
Once enrolled, Falk, shy and introverted, was coaxed from his shell by newfound friends and caring professors like Albert Pauls and Wilbert Reimer. Gifted in science, Falk looked to medicine and dentistry. "After observing in dental offices and prayerful consideration, I chose dentistry," he says.
When Falk looks at his Fresno Pacific years, he sees the mustard seed. "It instilled in me a greater yearning for missions, which didn't really come to fruition until years later, but the seed was planted."
After graduation, Falk went on to run a successful dental practice, providing the means to give back. "I knew that I had been incredibly blessed and just felt led to share with those less fortunate," he says. "I had been interested in doing some sort of short-term dental mission for some time and an opportunity arose through Christian Dental Society. They placed me in contact with an older dentist who had been doing dental mission trips for about 10 years and he was an awesome mentor."
It is so exciting to see God at work.
Dennis Falk, D.D.S.
Falk's first trip to Guatemala in 1989 inspired him to another 26 short-term missions to Guatemala, Honduras, Romania and Siberia. "I have discovered that dentistry can be a great complement to evangelism," he says. Medical missions have been an opportunity to serve vulnerable people in developing countries. "It is so exciting to see God at work."
During that first trip, a 14-year-old Mayan girl assisted the dentists. She was bright but lacked resources to pursue an education. Falk felt led to cover her expenses. "She graduated university and has been working within the school system in that area of Guatemala to promote educational opportunities to motivated students. She has also worked with the government on women's issues," he says. "She has been able to make a much greater impact in her country than I ever could."
Falk has also contributed significantly to the Samaritan Scholars, a private scholarship for undocumented students in the U.S. under the Dream Act. "I am so appreciative of the experience I had at FPU and the opportunities it has afforded me in life that I want others to have a similar opportunity," he says. "I cherish the relationships that have developed over the years through the Samaritan Scholarship."
Falk is the kind of donor that inspires Kathy Herms, assistant director of donor engagement. Herms loves when alumni connect their giving to their passion. "You just have a sense that he cares deeply about humanity," she says. "It's in his nature to give back, to serve."