The newest building at Fresno Pacific University will take the university's calling to "Engage the Cultures and Serve the Cities" to its highest level.
The Warkentine Culture and Arts Center, set to open in late fall 2021 or early 2022 on the north side of FPU's main campus, will empower students, faculty and staff with a top-shelf space to learn about, explore and share music, theater and visual arts. But that's only the beginning. The CAC will also serve as an outreach to the rich cultures of the Southeast Fresno neighborhood around the main campus, the city and the Valley— home to one of the country's most diverse collections of people, backgrounds and customs.
"This center is an asset and a resource and therefore a blessing to the community,"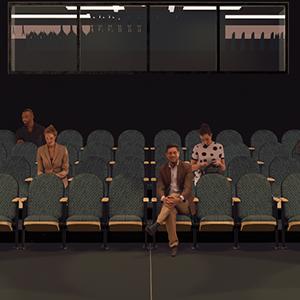 says Don Griffith, vice president of advancement and executive director of the FPU Foundation. "It will enhance the student experience and more."
With its mainstage theater, black box theater, grand foyer and art gallery, the CAC will bring together the arts at FPU, which have moved through a series of improvised venues over the years, to the benefit of students and faculty involved in music, theater and visual arts, as well as their audiences. It will also welcome community members and events of all kinds. Flexible spaces allow for multiple uses: the mainstage theater, for example, seats 400 for a staged concert or play, but movable seating creates opportunities for dinners, lectures, holiday celebrations and other uses. "We could do anything from a fundraising dinner to a wedding," Griffith says.
Attracting conferences and professional events
is imperative. "We just don't currently have the sort of venue we can use to engage with the business and professional community," Griffith says. "One of the significant keys to FPU's success going forward is we need to be engaged with, and embedded in, this group of leaders."
Connections that begin at the CAC could result in internships
for FPU students and employment for graduates. This goes for other kinds of contact, as well. If an elementary school has its holiday event at the center, or a high school its baccalaureate ceremony, "it gets students and their parents on campus, which might be their first experience of FPU," Griffith says, "it might get them to apply down the road."
The approximately 26,000-square-foot center is named for Al and Dotty Warkentine, both longtime friends of Fresno Pacific. Al is a retired dentist, businessman and member emeritus of the FPU Board of Trustees. A harpist, Dotty has been a patron and participant in university arts programs.
Al Warkentine has been a faithful donor through a long process.
"Throughout he has never lost hope," Griffith says.
A previous building campaign got caught in the Great Recession, but talk of an arts center has an even longer history. "Dalton Reimer showed me a letter from the 1960s discussing this," Griffith says.
Reimer, Ph.D. (former dean and emeritus faculty), is another longtime supporter. Griffith also gives special thanks to emeritus music faculty Larry Warkentin, D.M.A.; Roy Klassen, D.M.A.; and Wayne Huber; community leaders Bill and Jerry Lyles; and former FPU Presidents D. Merrill Ewert, Ph.D., and Richard Kriegbaum, Ph.D. Current President Joseph Jones, Ph.D., reenergized the process with his community focus.
With so many to thank for FPU's success, Griffith hesitates to start naming people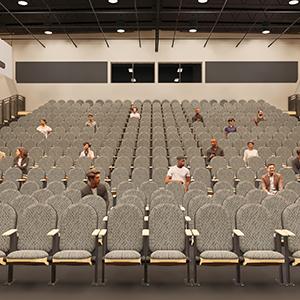 because he knows he can't include them all. "It's all of the donors who have been involved, those who are still around and those no longer with us," he says.
The building cost is about $14.6M, and as funding allows the university may make some enhancements during construction. Those enhancements plus providing furnishings would result in a total expected cost of about $15.1M. So as the first earth is moved, opportunities still exist to give. "We're looking for the Lord to raise up faithful additional folks to come alongside us," Griffith says.