Uncommon Heroes Make Personnel Investment
"Not all heroes wear capes." It's become a mantra for Don Griffith, vice president of advancement and executive director of the FPU Foundation.
Griffith likes to tell stories about the uncommon heroes making an impact in the lives of students and inspiring the university's annual campaign.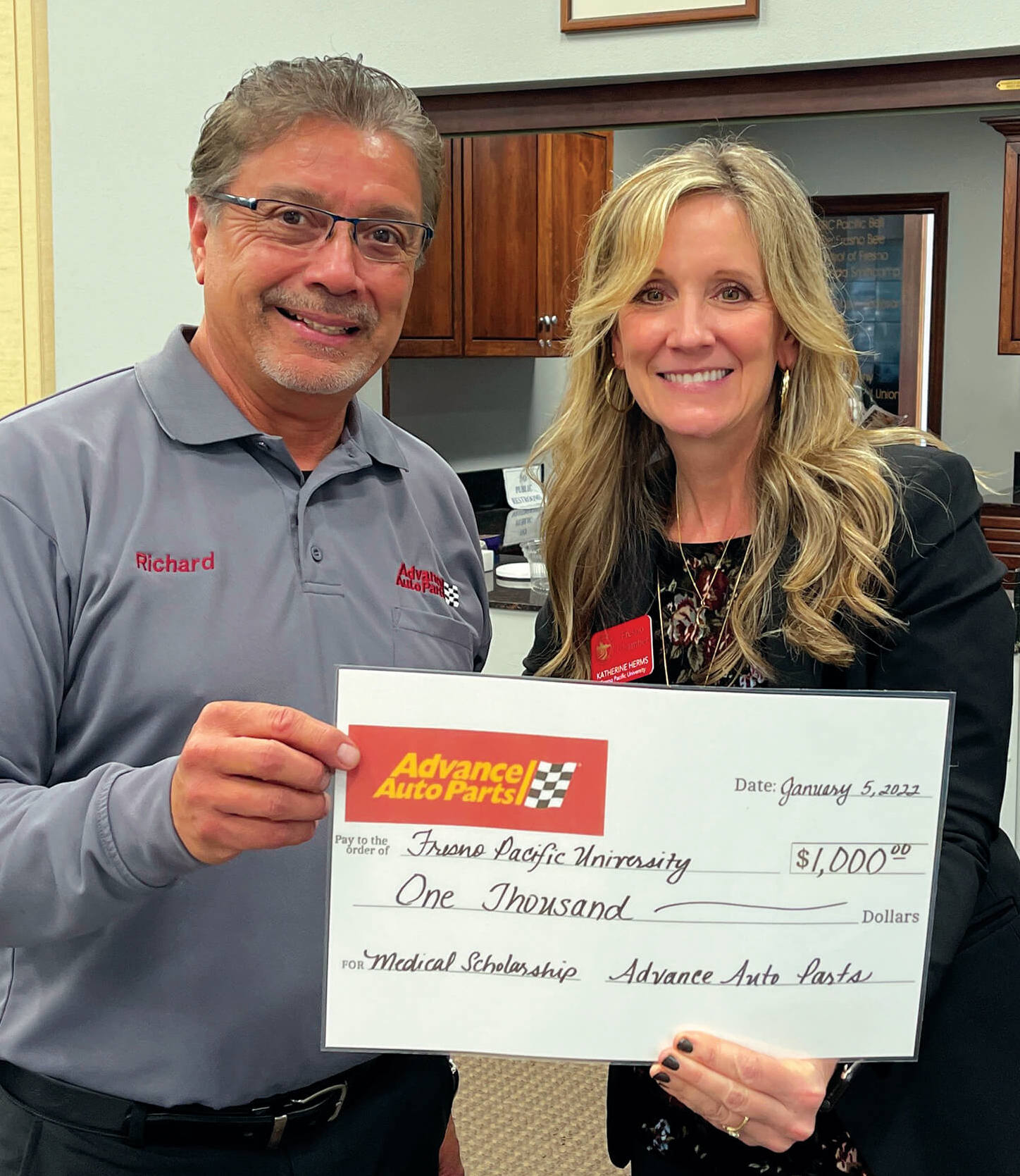 Like the story of Richard Martinez, who wears a Pep Boys uniform rather than a cape. Martinez, a general manager at Pep Boys at Kings Canyon and Clovis in Fresno, organized a scholarship to the university because of its importance to the community where he works. This sparked the corporate offices to encourage every Pep Boys to invest where they are. "An uncommon hero is a person who sees a need and, without expecting accolades, rises up to meet the need," Griffith said.
These are the donors FPU has relied on throughout its 77 years—people who use their talents to bolster the work of the university and invest in students. "This place was built by uncommon heroes," Griffith said.
The Uncommon Heroes Campaign celebrates this legacy and invites new donors to contribute in ways meaningful to them. Launched in December 2021 with initiatives ranging from stocking the student food pantry to sending students to the Urbana missions conference to funding the Culture and Arts Center, the campaign offers the specificity that allows donors to make a more personal connection than a gift to a general fund.
For Griffith, it's also an antidote to the isolation wrought by the COVID-19 pandemic. "We need the joy of giving to counteract the turmoil of the last few years. We need to engage in the lives of others because we're made for that," he said.