The Value of Christian Higher Education
Our future is full of possibilities that will demonstrate the light and splendor of God.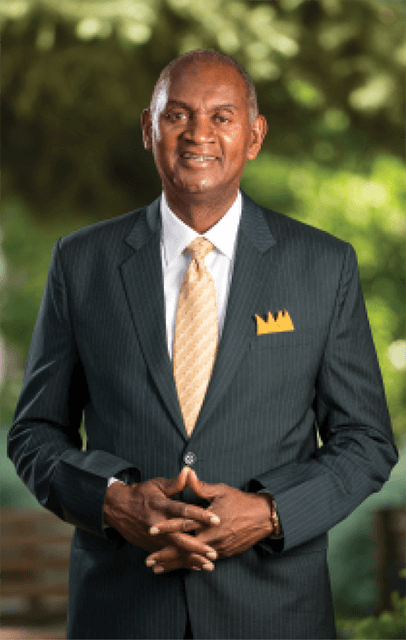 Benjamin Franklin said that the great aim and end of all education is service to society. All of us are spiritually and intellectually connected in this world through God, our creator. We have a deep dependence in this world on one another. God saw that it was not good for Adam to be alone, and so we find our place in the world through the thoughts and experiences of others. When these thoughts link us to wise minds, we flourish. When they link us to self-centered minds, we discover the banality of our work.
The cornerstone of our relationships is the extent of our love for God and others. When we realize our hermeneutical connection in community, we pursue learning that thinks and reads broadly, analyzes critically and lives reflectively. We discover vocations that walk humbly because of our interdependence. The pursuit of our vocation awakens in us the evolutionary process of learning, creating and serving.
Real knowledge begins with the fear of the Lord (Proverbs 1:7). We can be full of knowledge, but lack understanding. We can know the rhetoric and be blinded to the reality. Therefore, the core of excellence in education is integration of wisdom. Wisdom seeks ways for knowledge to serve others. It is compassionate and kind, perseveres and endures, even overcomes selfish motives. Wisdom is therefore the principal in education (Proverbs 4:7).
What is the real value of Christian higher education? It leads us to vocations that serve God and others. Saint Bernard of Clairvaux stated it clearly: "Some seek knowledge for knowledge sake, this is curiosity; others seek knowledge to be known, this is vanity; but there are those who seek knowledge to serve—this is love." "Instruct a wise man and he will be wiser still, teach a righteous man and he will add to learning." (Proverbs 9:9).
This issue of Pacific Magazine showcases how FPU helps students find vocation through Christian higher education. Their discovery of purpose leads them to lives of leadership and service.