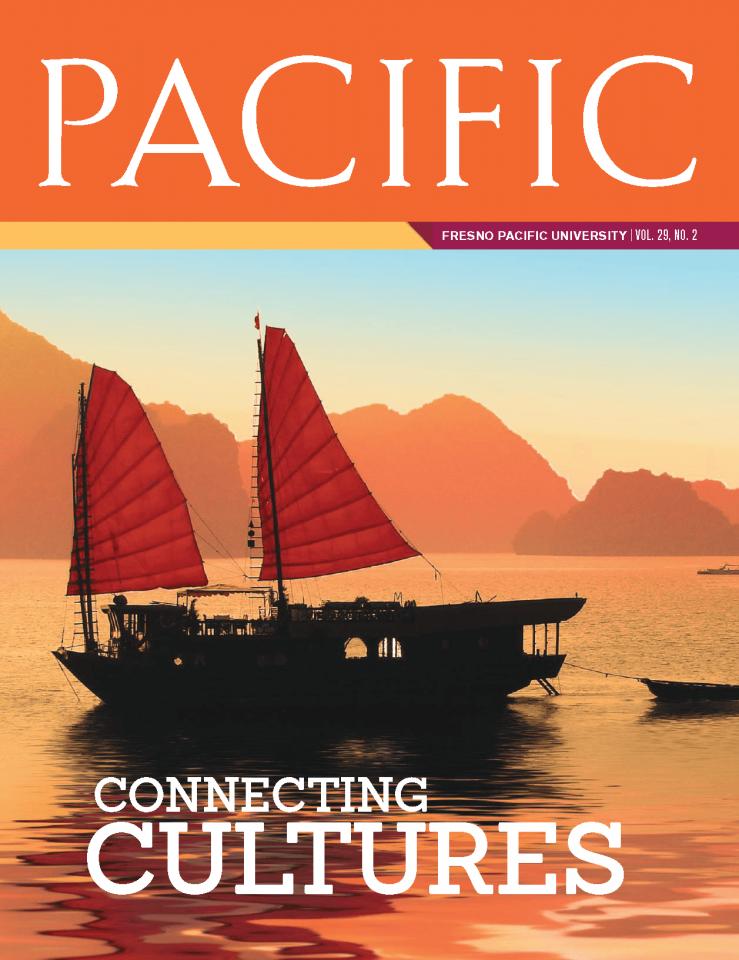 Pacific Magazine
Connecting Cultures
About This Issue
Did you know we have Muslim students at Fresno Pacific University?
That story is among the features in the November 2016 issue of Pacific magazine, now online.
Also in the issue are articles on:
Expanding international programs for students wishing to study abroad
How alumni helped create a new school in downtown Fresno
Professors connecting with athletic teams
Other highlights include alumni news, Sunbird athletics and the From the Archives column tells the tale of how Vikings became Sunbirds.