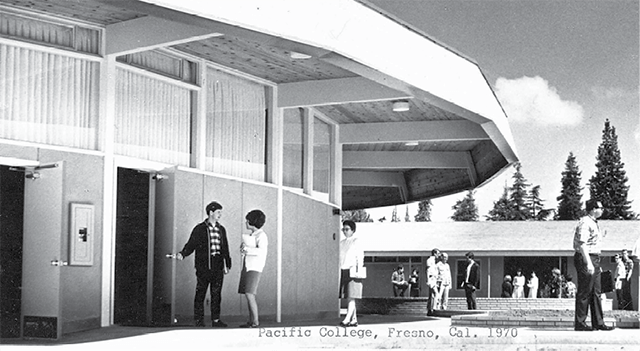 Ben Lippold is scarcely remembered at Fresno Pacific University. But those who study and work on the Chestnut Avenue main campus interact with his legacy every day, since he designed almost every building there before the mid-1970s.
Benjamin Franklin Lippold was born in 1912 in Wilmington, DE, growing up in Middletown, NY. He graduated from MIT in 1936 with a degree in architecture. After his discharge from the Navy in 1946, Lippold moved with his wife and daughter to Fresno for a position with an architectural firm. In 1948 he opened his own office. During his career Lippold completed roughly 50 school projects in the Central Valley, including buildings for Centennial Elementary School in Fresno and Reedley College. He also designed HUD housing and a fire station at San Pablo and Divisadero streets.
Lippold's first contact with Pacific Bible Institute came in 1955, when he was one of several architects asked to create plans for the property recently purchased near Chestnut and Butler avenues. By 1956 the board had selected Lippold to be campus architect.
His first FPU project was the building now known as Sattler Hall, completed in 1959. Over the next 14 years, Lippold designed a dozen projects on campus, including Witmarsum Quad (1960-1968), Strasbourg Quad (1960-1971), Alumni Hall (1964), the old amphitheater (1965), Marpeck Center (1967), the seminary apartments (1966-1969), North Hall (1970), an addition to Hiebert Library (1973) and an addition to the old facilities management building (1973).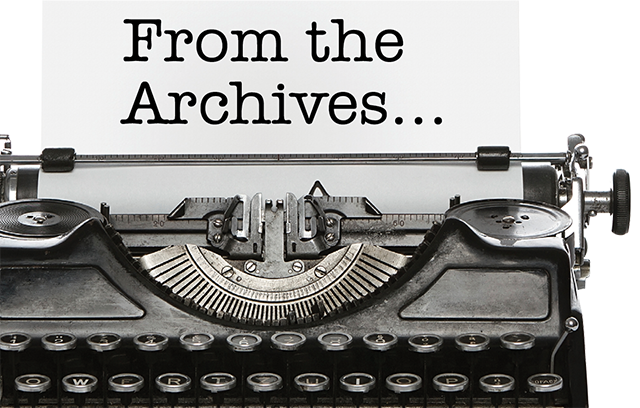 Marpeck Center is his most distinctive and creative Fresno Pacific project. Its 24-sided design, which Lippold made reality based on an idea by then president Arthur Wiebe, Ph.D., inspired the college to run an advertisement in Time magazine that asked "What college would choose an icositetragon rather than a football team?"
Though newer and larger buildings now overshadow much of his work, perhaps no other person has done more to quite literally shape Fresno Pacific University than Ben Lippold.