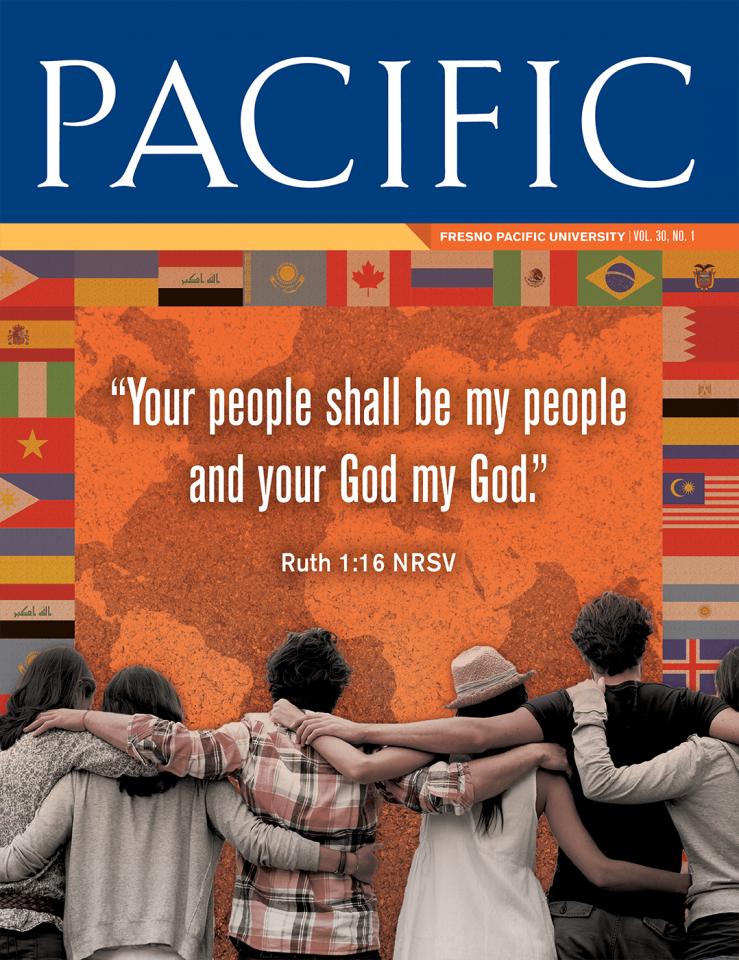 About This Issue
Stories of immigrants are as old as The Bible and as fresh as today's news. Fresno Pacific University's history of serving and continued commitment to immigrant students is the subject of a feature in the May 2017 issue of Pacific magazine, now online.
Also in the issue are articles on:
President-elect Joseph Jones, Ph.D.

Successful social enterprises sparked by the Center for Community Transformation

How two alumni—Felipe Hinojosa from the university and Rob Rose from the seminary—took the lessons they learned into life beyond Fresno Pacific

A dinner where donors meet the students they support
There are also highlights of alumni news, the Athletics Hall of Fame Banquet and the Lives Transformed column tells of a student who found the right people at FPU.
Pacific Magazine
Your People Shall Be My People and Your God My God
In Every Issue
President's Message
News
Alumni
From the Archives
Lives Transformed
Athletics
Advancement