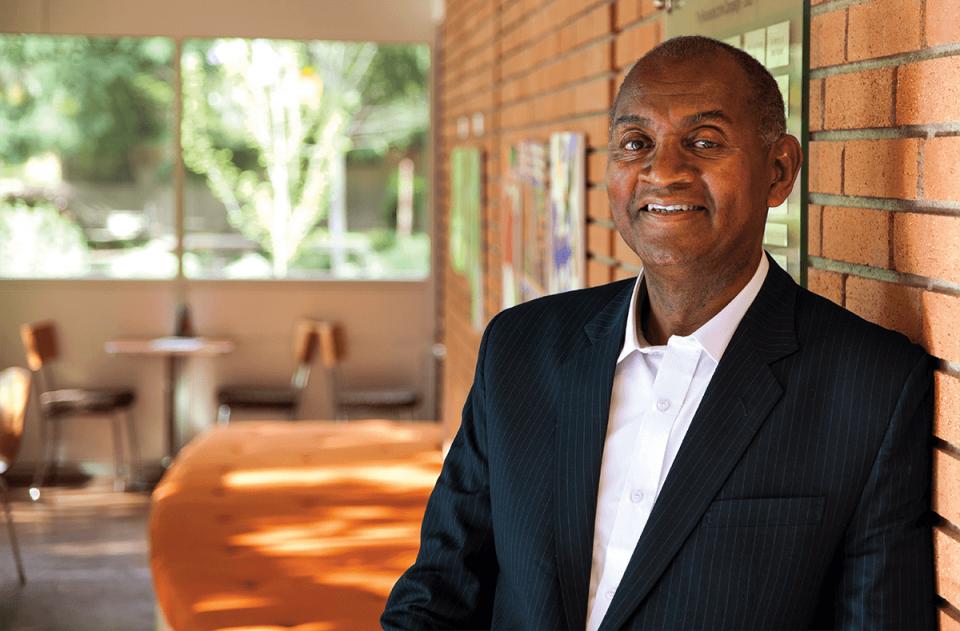 A candidate with extensive administrative, fundraising and international experience will start as President of Fresno Pacific University July 1, 2017.
Joseph Jones, Ph.D., has been chief administrative academic officer, dean and full-time faculty member at Christian colleges and universities in the United States and Pakistan. He will succeed Richard Kriegbaum, Ph.D., who started his second term as president in September 2014 after serving from 1985-1997.
"Dr. Jones has a proven record as an educator, leader and administrator with a number of outstanding Christian colleges and universities," said Donald Griffith, chair of the FPU Board of Trustees. "He brings with him a very clear vision of Christian higher education and a history of being an advocate for biblical justice, racial reconciliation, urban leadership training and intercultural learning."
Jones comes to FPU from Forman Christian College, a chartered university in Lahore, Pakistan, where he has been vice rector (provost) since 2015. In addition to being chief academic officer, his responsibilities included marketing, communication and enrollment management. (More at fccollege.edu.pk/).
Prior to Forman, Jones spent more than two decades at colleges and universities in the Council for Christian Colleges & Universities, to which FPU belongs. He was provost and professor of justice and community development at North Park University, Chicago; academic dean of the School of Education and Social Sciences at Messiah College, Grantham, PA, where he once served on the board of trustees; professor and department chair at Taylor University, Fort Wayne, IN; and associate dean of students and assistant professor of criminal justice, sociology and social work at Roberts Wesleyan College, Rochester, NY. National involvement with the CCCU includes chairing its Chief Academic Officers Commission, serving on the International Forum Planning Committee and being part of the collaboration with World Vision International, a Christian humanitarian organization.
The FPU Board of Trustees began the search for a new president in September 2015 and Jones was interviewed January 10-11, 2017, on the main campus. The search committee comprised 12 members, representing the university board, administration, faculty, staff and students. Leading the committee were Griffith and Xavier Piña, Ed.D., FPU board member, school district superintendent and Mennonite Brethren pastor. AGB Search, an arm of the Association of Governing Boards of Universities and Colleges, coordinated the process through its consultant Paul Corts, Ph.D., past president of two universities and the CCCU. A discernment group representing a larger cross-section of the FPU community also met with Jones.
An ordained, licensed minister, Jones has a Ph.D. in Criminal Justice from the University at Albany, part of the State University of New York system. His M.S. in Psychology is from Oklahoma State University and his B.A. in Psychology is from Colby College. Jones also earned the Management and Leadership in Education Certificate from Harvard University's Institute for Higher Education. He and wife Yvette have two grown daughters and five grandchildren.
In his career, Jones has:
Advocated for biblical justice, racial reconciliation and diversity.
Established an integrative multicultural education model unique in Christian higher education.
Established a regional biblically based justice summit, youth entrepreneurship programs, and centers for justice and urban leadership and community research and collaborative partnerships.
Developed international partnerships in Europe and Asia.
FPU looks to Jones to:
Nurture its Christian identity and commitment to a distinctive education
Develop and expand fundraising and financial solidity
Foster community and diversity
Develop innovative academic programs and partnerships
Expand facilities